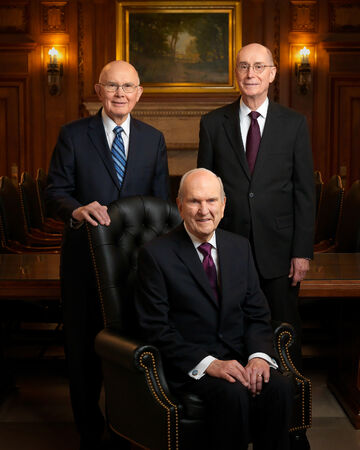 New in Mormonism
07-Oct-2018: General Conference Recaps: (No, we have no plans to change the name of this website.)

MainTour Recap - spots many references to scouting and the new 2020 youth program.

05-Oct-2018: Mormon Tabernacle Choir Name Change - New name is accounced today on their official website.
04-Oct-2018: YA Weekly New Section Released in LDS Library App for Young Adults - Young adults from around the world and at Church headquarters plan and create the content, which will also feature Church leaders and other experts on topics relevant to young adults.
03-Oct-2018: Become.org - New LDS Themed website managed by the church.
28-Sep-2018: Now LDS Girls can join Scouting BSA - Many communities accross the USA are now forming Scout BSA Troops for Girls in anticipation of the official launch date of 01-Feb-2019. Contact your local BSA Scouting Council to find the new units forming near you. Now girls can do all of the fun stuff that Boy Scouts do and earn their way to Eagle.
28-Sep-2018: Security Changes At General Conference - Some will notice some changes designed to improve security and enhance the patron experience at the Conference Center next weekend.
16-Sep-2018: New Section Opened in Gospel Library: "Life Challenges" - includes articles on addiction recovery and suicide prevention. Just released this early this morning in LDS Gospel Library.
04-Sep-2018: History.LDS.org/Saints New LDS Church History Released - Use this link to see all 46 Chapters of Volume 1. This is planned to be a four volume set. 1 Chapter each month is printed in the LDS Ensign Magazine currently.
19-Aug-2018: 2020 LDS Church Youth Initiative - What We Know So Far - The last four months have seen multiple key changes as the church reconfigures itself to meet 21st Century challenges. (MainTour.com)
10-Aug-2018: Mormon, Muslim and Sikh student groups kicked off Iowa campus amid legal battles - blow to Religious Freedom in America.
03-Aug-2018: Your Voice Matters - Sharing the Gospel on Social Media - final day of the 2018 FAIR Mormon Conference.
01-Aug-2018: Four Stakes Selected for 2020 Pilot Youth Program - Includes 1 stake in California and 1 stake in Utah that were asked to drop Scouting and all other Youth programs immediately.
01-Aug-2018: New 2019 LDS Youth Mutual Theme Announced - [John 14:15]
24-Jul-2018: President Trump Praises Mormon Pioneers...for "an incredible leap of faith."[1]
22-Jul-2018: Virtual Mission - new section in MormonWikia. Spreading the gospel thru the internet.
22-Jul-2018: Shooting at Fallon 3rd Ward Services - 1 dead, 1 hurt, former ward member arrested afterwards at home.
24-Jun-2018: LDS Church creates 4 New Stakes in West Africa and 1 each in Oklahoma and Peru - There are now 19 Stakes in the DR Congo, 52 stakes in Nigeria, and 43 stakes in metropolitan Lima Peru. [2]
20/21-July: Pioneer Day Concerts - 2018 Mormon Tabernacle Choir and Orchestra at Temple Square Pioneer Day Concert perform Music for a Summer Evening)
06-Jul-2018: 2019 Come Follow Me - The First Presidency has announced a series of resources to help Church members and their families study the scriptures at home: Come, Follow Me—For Individuals and Families. The first of these resources will focus on the New Testament, which is the course of study for Sunday School and Primary classes in 2019.
28-Jun-2018: 100 Stakes in West Africa - LDS Church info video documents dramatic growth of church in last 40 years in Africa.
18-Jun-2018: Major change to LDS Hymn books announced - To provide global flavor to music. Provide your input on new church music @ NewMusic.lds.org.
Mission of the Church
  content in the right column

Mormon Videos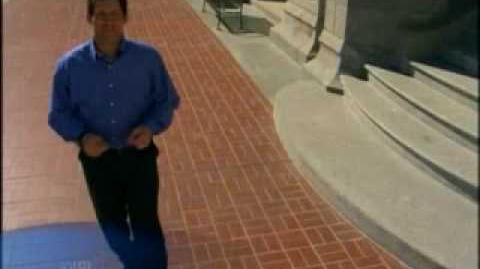 References